Main content starts here, tab to start navigating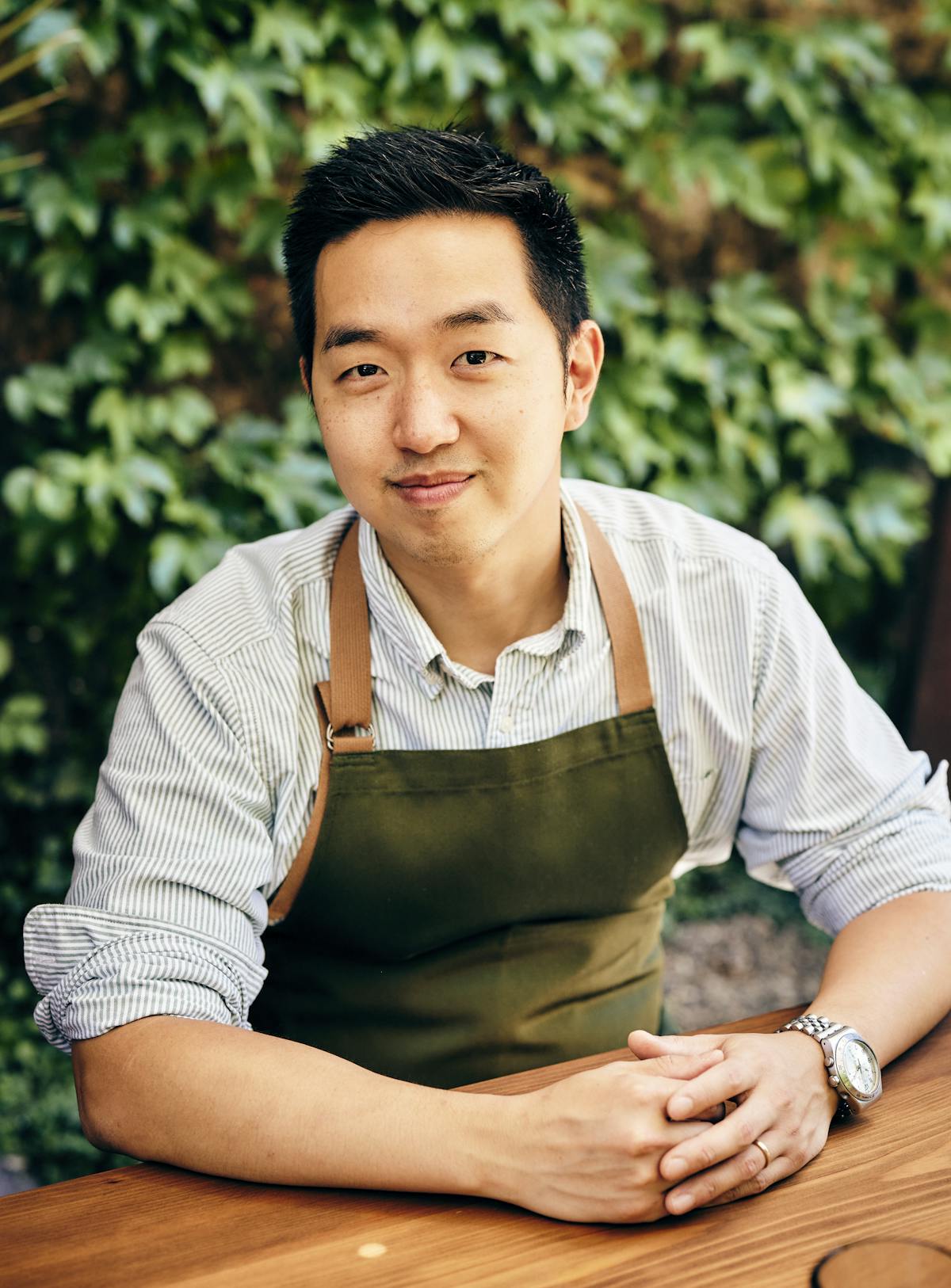 Eddie Lee
Executive Chef
Chef Eddie Lee arrived with his family to Cupertino, CA from his hometown of Seoul, South Korea at the age of 13. Growing up, his mother often prepared their meals while sharing her traditional Korean dishes with Eddie, instilling his passion for cooking and hospitality.
Eddie studied business at the University of Santa Cruz, where his love for culinary followed him- frequenting the library for new recipes and cookbooks. Following graduation, he set out to New York City to pursue this dream further by attending the Institute of Culinary Education. The program's externship landed him in the kitchen of Eleven Madison Park, under Chef Daniel Humm, and where he was offered his first culinary position. It was there where he met Chef Lee Wolen, who in 2012 hired Eddie as the Sous Chef of the Lobby at the Peninsula Hotel in Chicago, where they earned the restaurant's first Michelin star. Continuing to work alongside Wolen, Eddie became Chef de Cuisine at Boka and Somerset, then rising to Culinary Director for the Boka Restaurant Group.
In 2021, Eddie traveled home to South Korea where he had the opportunity to spend time in the Buddhist Baegyangsa Temple with venerable Jeong Kwan. After deepening his understanding of the Korean cuisine he has always loved, Eddie returned to California and reconnected with longtime friends.
Eddie and his partner, Yena, fell in love with the beautiful landscapes and pace of living in the Napa Valley. Eddie also admired the treatment of ingredients, keeping them simple and true. Now at the helm of The Charter Oak as Executive Chef, Eddie looks forward to creating a lasting impression on the culture and menu.